Poets is powered by Vocal.
Vocal is a platform that provides storytelling tools and engaged communities for writers, musicians, filmmakers, podcasters, and other creators to get discovered and fund their creativity.
How does Vocal work?
Creators share their stories on Vocal's communities. In return, creators earn money when they are tipped and when their stories are read.
How do I join Vocal?
Vocal welcomes creators of all shapes and sizes. Join for free and start creating.
To learn more about Vocal, visit our resources.
Show less
Alfred's Question
I'm here to figure out whether to sit down tired. Or rest by experiencing.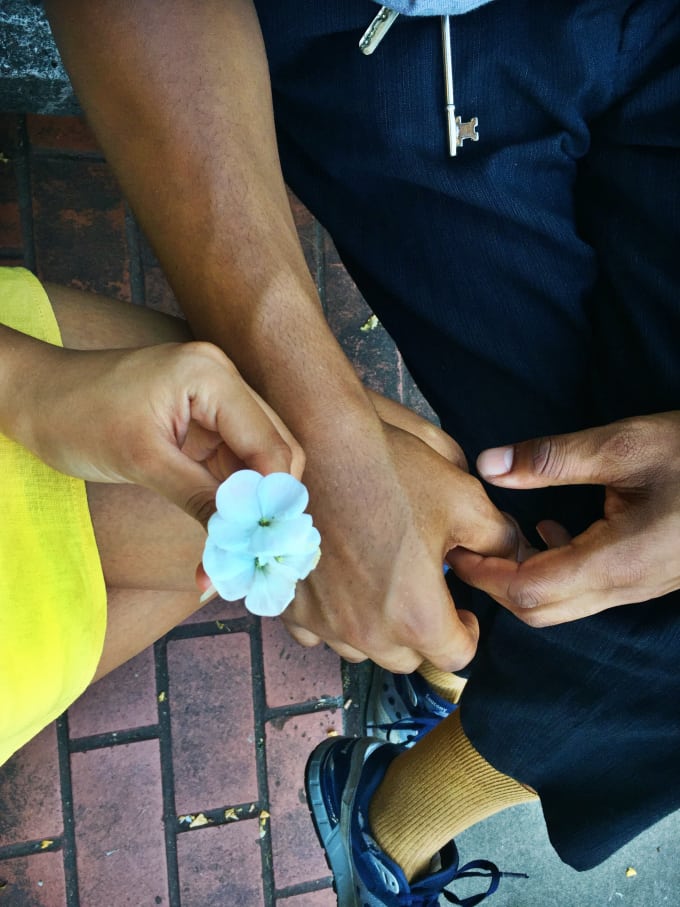 I'm here to figure out whether I want to sit down tired.
Or rest by experiencing.

These were caused by my heart.
I count 485 wrinkles,
Each of which I want to walk past
To each of which I wish to go back.
"Do you always sit here?"
"Do you always see me here?"
"I don't see you when I'm not here."
"The only way to kill your curiosity is by looking."
"I'm Alfred."
"Alina."
"Should I stay until you leave so I can have my question answered?"
"Chances of leaving are 50/50."
"I heard those wrinkles are caused by your heart."
"Would you believe that what pumps your blood is what also hurts your skin?"
"It's only projecting. It has to react."
"Well, can it not react? I don't want my wrinkles' pain, I don't want the present without my past."
My wrinkled skin is light brown.
Purple veins race from touch and create warmth in my whole body;
Anxiety swallows my brain and deep sadness holds me.
I lived through the end of 485 days building 485 wrinkles in my face,

Through the end of memories which I thought to be home.
I can still stand, walk, move the littlest of articulations.

Whilst still inhaling and exhaling.
Alfred's clear skin is different shades of blue,
Faded blue veins break from touch and he still stands like he doesn't need them;
His chest stays still and quiet, taking no breaths like he doesn't need it.
And he has decided to stay,
To not move along with the world
To let the past stop his future
As long as his soul does not suffer.
So I raised my fist at him and he didn't blink.
I pushed him down the bench and he sat back up.
I'm angry at his lack of need.
His blue eyes looked at mine and he said to me:
"These benches we are sitting down tired on, create reflections on the gaze."
Pause.
I'm moving my head left and right and so does his.
I stood up to answer Alfred's question:
"No, I don't always sit here."
I loved our 485 days.
I love your heart and its touch in mine;
I love your dark brown arms and how they physically secured mine
How they physically secured my body and soul
How they physically secured my sanity and kept my smile.
I love your dark brown eyes and the feel of your face in my bones,
The kiss of your lips in my happiness
The goosebumps of my neck from your breath.
And I hate how I want to go back,
How I fear walking forward without you.
But oh, the love.
How I love,
Above all
To be the opposite of Alfred
To choose to rest by experiencing,

And still be alive.