Tomorrow Needs You
1-800-273-8255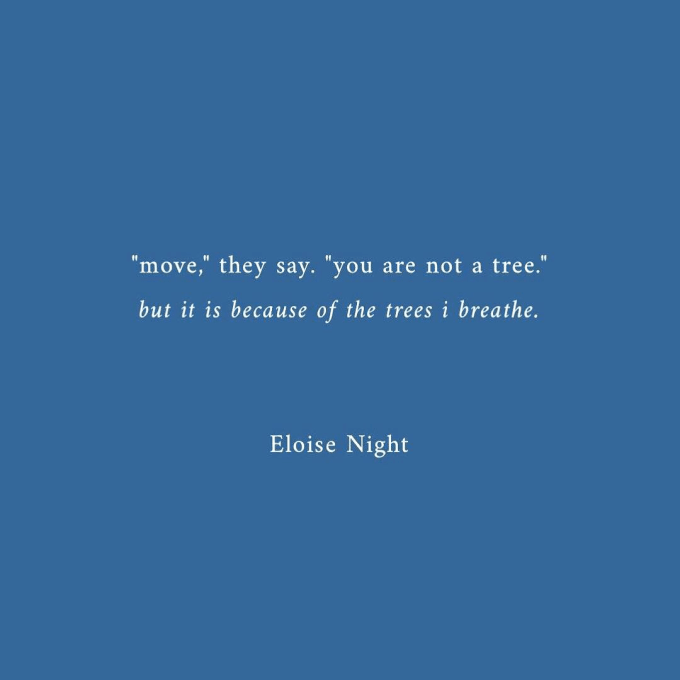 "move," they say. "you are not a tree."
but it is because of the trees i breathe.
"brighten up," they say. "there is no reason to be blue."
but you cannot remove the ocean from man.
"i give up," they say. "i can't help the helpless."
but the moon never allowed waters to just be.