Skull Crashes Guitar Ashes
The Ghost Has to Post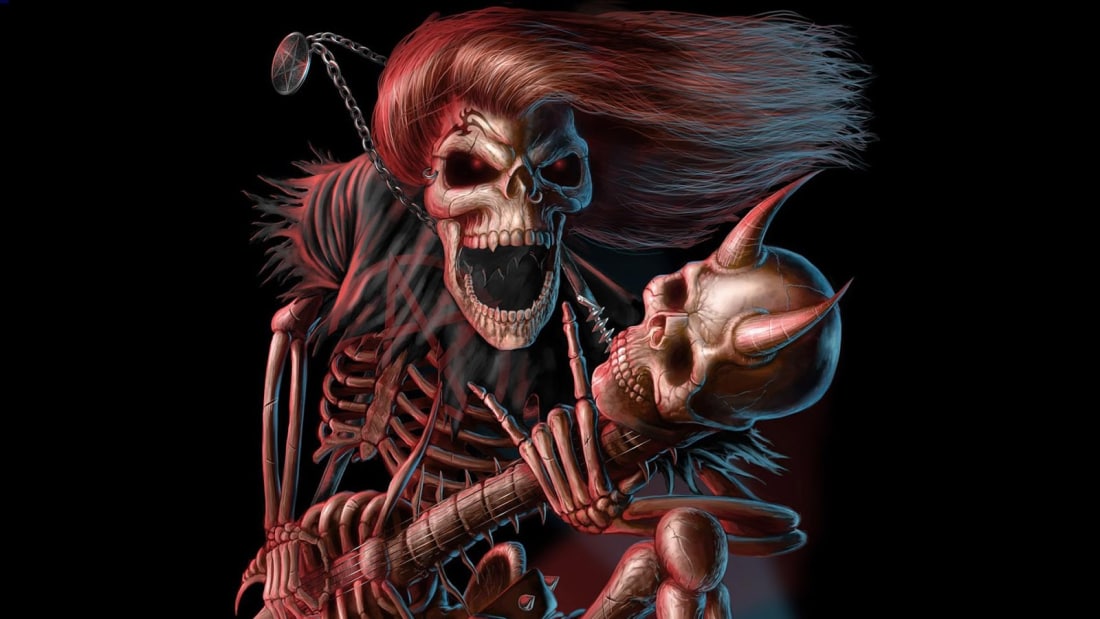 The Ghost sugar how come you dance so dead.
Not a ghost of a chance video game cup head
Strumming her dead weight of ashes.
The guitar was the weapon the demon rock
me new flashes.
Those rolling heads like a rolling stone.
All wicked sexy dead smoke
Your deadbeat guitar strings had her to choke.
That brutal Gretal smoke coming out of your head.
Like a sadistic Rockstar you're dead.
What could be said by a ghost?
His poison candy cigar. Such melting pot witches of
Opium and melted tar.
Skull heads were the new dead stars.
So what the hell such a gravely guitar pick.
her ashes out of the Skullphone.
I apple went dead no tone.
What a prick of the deadly night.
Your demon lover music to the heights
you're burned to hell eyelashes.
Six feet under beat. Guitar head bashes.
White-devil a face white like a music sheet.
She couldn't play it was up in smoke
no sound of a beat.
His ghostly image she wanted to choke.
The Kiss concert skulls all fake.
Another "Rock Stud" left his cigarette bud.
Guitar ashes in the silent hill mud.
Skull heads were rising hard-rock tombstone beat.
She was the demon that took the heat.
The Ghost what a damn hell raiser host.
Who the hell cares about these loser ghosts.
Those skull heads came out of your flaming demon bed.
He demonized you he threw you like some dead meat.
His guitar was still playing so alive her
fingers touched his beat.