Not Another Teenage Movie
A Satire of Formulaic Plots and Endings of Classic Teenage Romantic Comedies with a Twist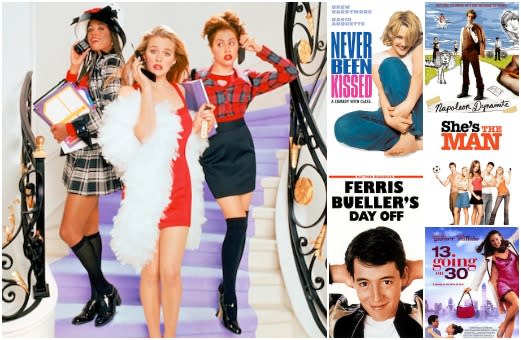 Not Another 80s Teenage Movie
I am Independent, Down-to-earth,
"Smart" Girl
hopelessly in love
With Jock
Who
Possesses a Brain.
First half of the movie:
ditch Glasses and
Be a Popular.
Date the jock.
Middle:
realize the error of my ways,
return back into the person I was,
but keep some of the clothes.
Last Half:
realize the "oddball" best friend
is the only one who truly stands by me.
Ending:
make peace with the populars,
Date my friend,
Ditch the jock,
And be one of the few at the
reunion that is truly happy.
Too bad I won't be coming back on the set.