Poets is powered by Vocal creators. You support
Hearess Marie O.
by reading, sharing and tipping stories...
more
Poets is powered by Vocal.
Vocal is a platform that provides storytelling tools and engaged communities for writers, musicians, filmmakers, podcasters, and other creators to get discovered and fund their creativity.
How does Vocal work?
Creators share their stories on Vocal's communities. In return, creators earn money when they are tipped and when their stories are read.
How do I join Vocal?
Vocal welcomes creators of all shapes and sizes. Join for free and start creating.
To learn more about Vocal, visit our resources.
Show less
I Am Black I Am Black
Raw poem about what it is to be black in America.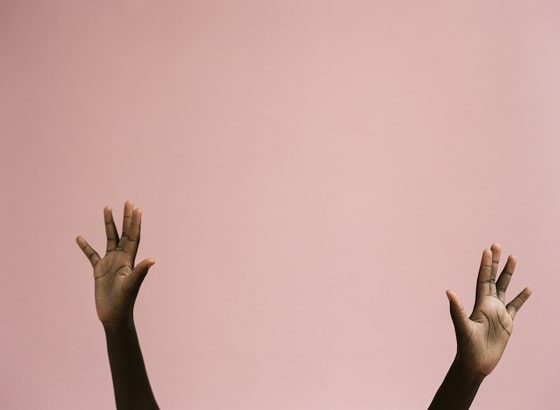 I AM BLACK I AM BLACK!
does that make me a target?
am I a target?
I AM BLACK I AM BLACK I SWEAR I AM!
CROSS MY HEART AND WITH I SWORD I SHALL DIE!
or is it a gun?
Will I die at the hands of a sturdy pink pig in his uniform as he stands proud and tall shooting his firearm towards me each bullet plunging into my flesh and cracking my bones?
NO! I AM BLACK I AM BLACK THOUGH I AM VERY DISTINCT FROM MY OWN! 
They say we all "look the same!".
They say we all "run around the streets.".
So each one of us gets the same treatment
BULLETS FOR EVERYONE
ONE TWO THREE!
You think that's enough?

oh, no gee!
I LAUGH AT YOU!
YOU ARE SO NAIVE!
FOUR FIVE SIX A THOUSAND AND ONE TO INFINITY!

I AM BLACK I AM BLACK!
I SWEAR THAT I AM
I am full of color
with an overflow of culture
our kool-aid jugs are flowing over
WE ARE BLACK WE ARE BLACK WE SWEAR WE ARE BLACK
in God we trust
BUT THIS NATION IS WHACK
we are black
as the Underground Railroads tracks
devalued of our humanism 
WE ARE BLACK WE ARE BLACK.