Boogeymen in My Closets
A Haunted Twist on a Classic Children's Prayer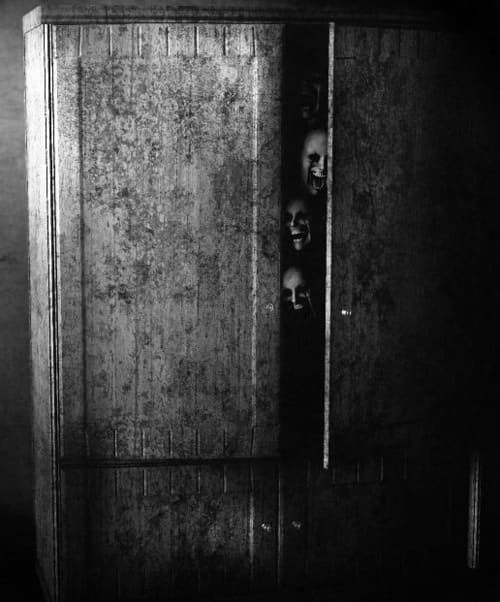 Boogeymen In My Closets:
I.
Now I lay me down to sleep
Beneath my bed I dare not peek.
Under the covers my head to take
Tuck'd up tight until morning's break.
II.
Second night I'm down to sleep
Still under the bunk I would not peek.
The Moon shall shine it's dimming light
Keeping me safe right through the night.
II i/ ii.
…Hopefully, if I do survive
The monsters will not take me alive.
-R. Welborne. 4-4-16