A Passing
Appreciation of Life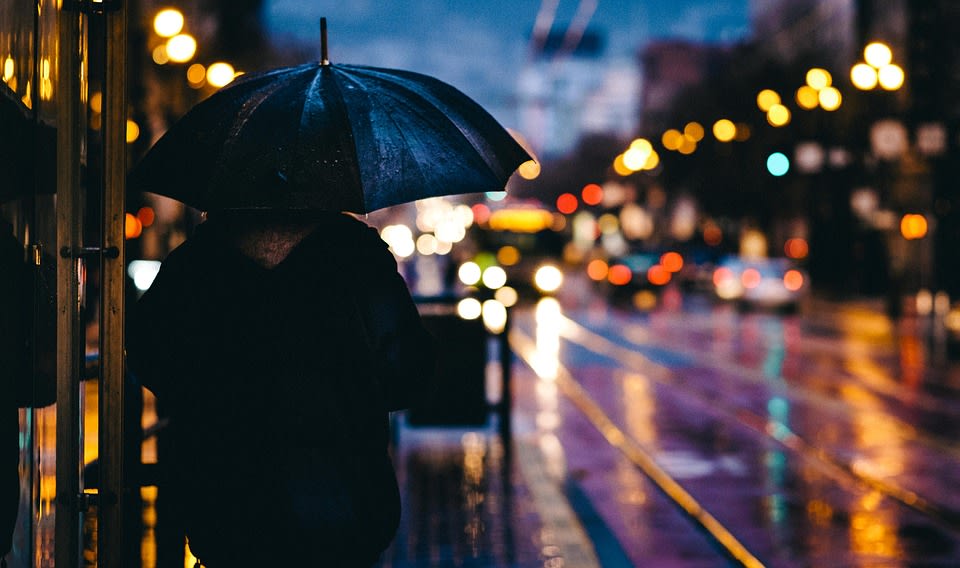 Birthday blue, black and fizzling like the city lights sizzling and trickling off the rooftops – to the sounds of rain, so wild wet, round, and glistening down;
Sounds of blues guitar whisking the night, like whiskey drowns the fight of sadness in its madness, all its' glorified – beautified, glorious gladness;
Dripping drops of harmony, soaking the ears to a lonely banjo that fears nothing but the end of night so stunning; And running from tears of an empty life so loving.
City dreams – Seem to ignite illicit beams of moon-lit fire gleaming against the shadows I once cared to a life so fair, now bare with a glare of life so shallow;
A little older-polished-molded in solace in this sanctuary uplifting to my normal decimating-blackened fade, I so decay and refrain, looming-glooming in morbid disarray;
For the sun may rise, to my surprise steadily red, reflecting eyes in my bed, to – words I once said, how I'm older again – elder in sin, blessed to be heartless and dying dim; And as the rain slow, a happy birthday flies above in supine sky like trees north, hugging gloomy clouds like wine of the summer night so fine;
Feelings behoove, befall, humblefy – my spirit.
sighs relief, passing the grief of lonely life bleak; And a smoothness fills me so sleek, lucid, and rich-livid and driven, no longer timid;
And I slowly die to cries like a birthday whines on first born eyes, slipping the night in gripping delight and lonely pride, rain halting and moon falling to my now black, closing eyes.