A Mirror Only Displays
False Impressions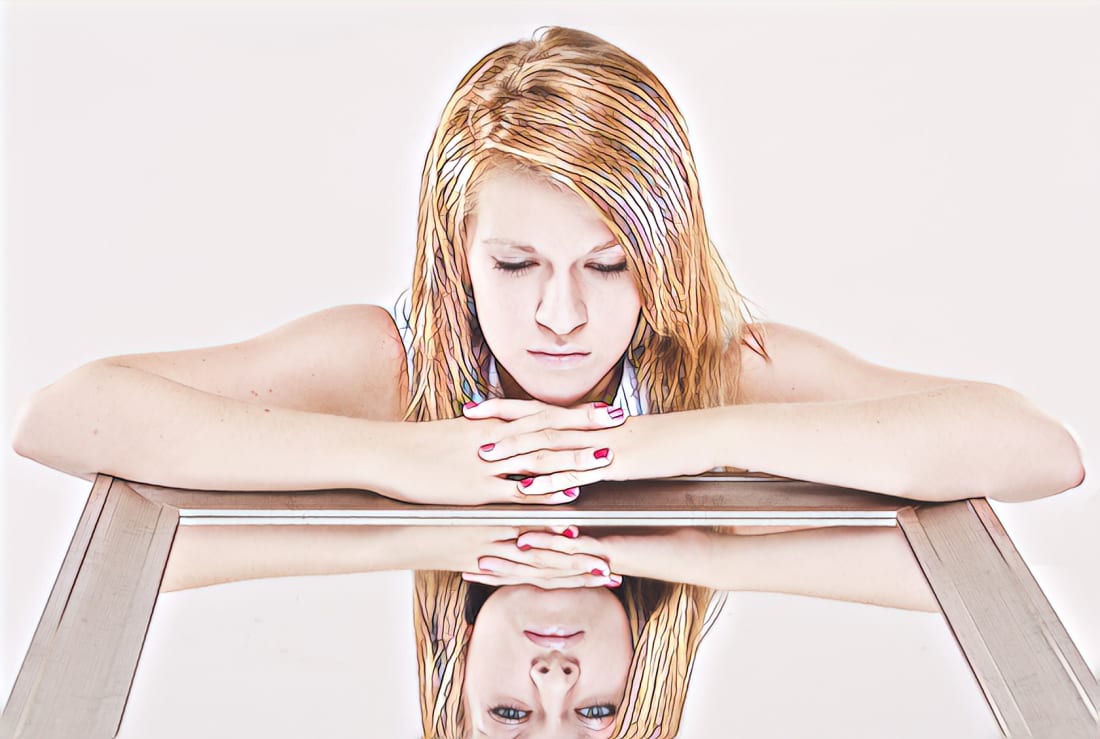 Do you see that reflection?
A girl with scars inside and out.
She looks young but so tired and weakened,
Left to hide underneath the long hair
Flowing down her pale and fragile body.
.
If you can catch a glimpse of her unique eyes,
One blue and one green, it's almost as if
You can feel the agony she's been through.
.
However, just by this image in the looking glass
You'll never fully know what's turned her this way
Or the pain and trauma running through her mind.